You can improve your email marketing by referring to this 35-point checklist. Whether it's for content or dedicated sales, you want your emails to run like a well oiled machine. That means all of its relevant parts should work in harmony. It's the key to getting ranked, recognized and whitelisted by email service providers and your users. So here's 35 ways to improve your email marketing before you hit send.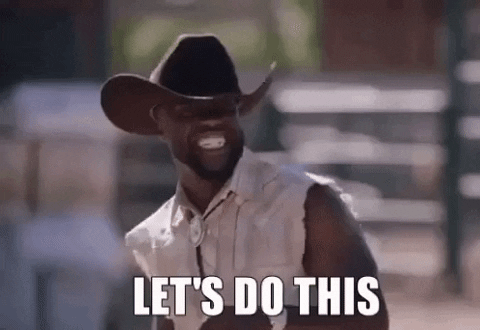 The 35-Point Checklist
Segment your lists into appropriate categories 
Keep the theme of your emails relevant to your business and brand
Make sure your email is either tailored for entertainment, education, or dedicated sales
Address your email as if it's for one person or multiple people when appropriate
Make sure your link is appropriately placed in relevant areas (body, sign off, CTA)
Verify your links are working and redirect to the correct destination or landing pages
Keep track of the actions your audience takes on your email
Use current events or pop-culture to make your emails more funny and relevant
Ensure your subject line is descriptive and compelling (36-50 characters or 5-8 words in length)
Keep a swipe file of subject lines with high open rates
Keep your "from line" consistent or relevant to the campaign (random senders can confuse your list and lead to getting reported as spam)
Make sure the content of the email is relevant and appropriate to your list expectations
Avoid words and phrases that lead to spam such as "financial freedom" or "FREE"
Use words that have an emotional, descriptive, and powerful impact
Make your offers irresistible or compelling for emails dedicated to sales
Attach a VALID sense of urgency and scarcity to weed out non-buyers
Write in a friendly and conversational manner in your emails
Use curiosity and reward readers with benefits for opening your emails
Avoid click-bait subject lines that rely on cheap emotional triggers such as "fear" or "greed" just to get opens
Keep the personality of your brand relevant and consistent
Avoid being too clever or trying too hard to be funny, use humor but don't overdo it
Speak your audience's language (use their words, phrases, and slang)
Avoid boring writing (use metaphors, ideas, and relevant news to incorporate in your emails)
Read your emails out loud to make reading easier for your audience
Fix grammatical mistakes
Keep your sentences short and punchy
Stick to the "one problem and one solution" format when applicable
Re-send and re-engage your emails to a segregated list of un-opens
Test different subject lines for the same engagement or sales email
Make sure your "unsubscribe" button is clear and easy to see in your emails
Proofread your email
Make sure your emails are responsive on all mobile and desktop devices (72% of people read their emails on their smartphones)
Test your emails to verify they are delivered to your inbox
Review your preheader and make sure it looks good on various providers
Run your emails through a spam checker with your email marketing service
How to Remember 35 Ways to Improve Your Email Marketing
Yes, that's a lot to remember.
You probably won't remember or apply all 35 of these necessary tips. But they are still important and need to live in your head. To ensure that, make sure you:
Bookmark this page on The Copy Cartel.
Print out this list and keep it where you can see at all times
Share this with your fellow co-workers or employees like a Netflix subscription
Until then, stay blessed.
~K